Sam Wood knows all too well how busy it can get during the holiday season, especially when you're trying to balance any kind of exercise routine between family gatherings and school holiday getaways.
And while the Christmas period certainly isn't the time to set yourself any major weight or fitness goals, the founder of 28 by Sam Wood says it's still important to keep your body moving.
"My biggest advice is plan," Wood tells 9Honey Coach. "Look at your upcoming events and whether you are heading off on a holiday, staying with family and friends, or have plenty of social events, make sure you are doing things that will help keep you on track."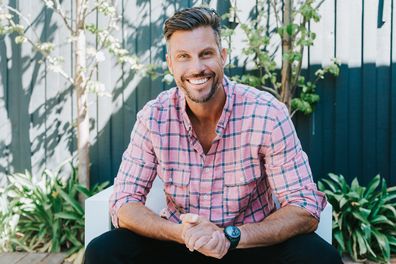 For example, Wood suggests waking up earlier in the morning to squeeze in a workout, or packing a drink bottle to keep accountable, and pre-making healthier snacks to enjoy if you know you'll be on the road travelling more.
"Another tip I tell my 28ers is to pick exercises you enjoy. Whether that be going on a hike, taking advantage of the warmer weather and going for a beach swim and walk, or walking instead of driving places.
"These incidental, yet smaller actions will make a difference."
READ MORE: The 'groundbreaking' diet and exercise combo you might need in your life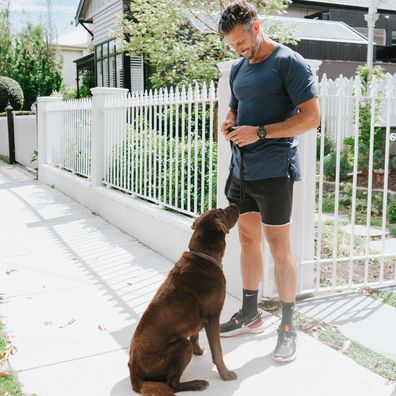 Favourite types of exercise to do in summer 
Despite the business of the holidays, Wood says he enjoys the opportunity to mix up his exercise routine.
"I'll be surrounded by my beautiful family and will be travelling throughout the summer period, so this means plenty of opportunity to shake up my exercise routine," he tells us.
"If I am close to a beach I will get up early, head out for a run, and enjoy a post swim dip as a cool down.
"If the kids are eager to go for an ice cream we will walk instead of driving, and of course, I'll be running my HIIT classes online via the 28 app."
READ MORE: The 'magic number' of steps to keep weight off, according to a new study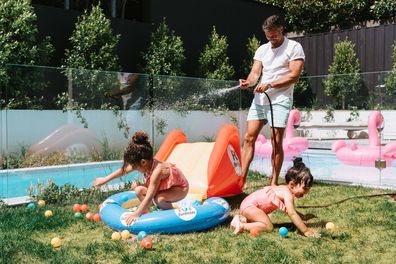 In the end, he says enjoying things but maintaining a balance is the key to making the most out of the holidays without compromising your health goals.
"Remember a swim at the beach or backyard cricket is movement – do this stuff every few days and you'll be amazed at how it helps the calorie balance," he says.
"It's the holidays. Enjoy it, but keep moving. And remember this for December: 'break even for the win!'"
For a daily dose of 9Honey, subscribe to our newsletter here.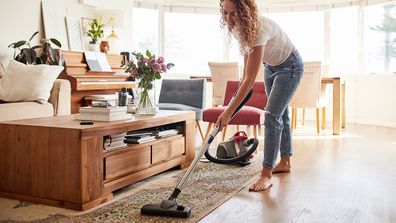 What type of housework burns the most calories?