Sam Wood became a household name in 2015 when he starred as "The Bachelor" and has since created a highly lucrative fitness empire.
And while Aussies know him for his gym-honed physique and dedication to health and wellness, some may be surprised to hear he's also an avid gardener.
Sam, who lives in Melbourne's Elsternwick with wife Snezana Markoski and their growing brood, was recently named Scotts Osmocote Plant Parent of the Year.
Here, he opens up his newly renovated home for Nine's property team and reveals how his dream garden came together.
READ MORE: How biophilic design is changing the mood in new properties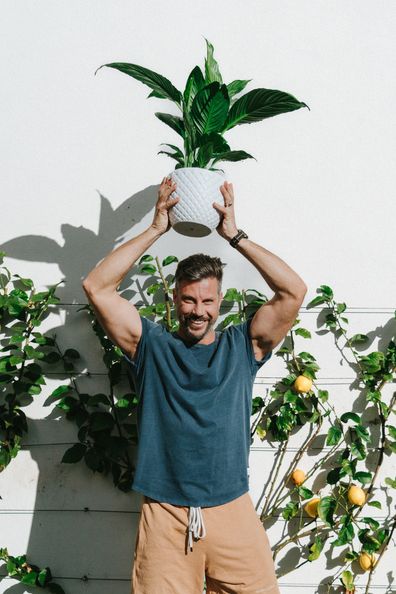 "I don't want to put any false news out there about how great a gardener I am. I'm definitely a gardener in learning," Sam tells Nine with a laugh.
While many Aussies rediscovered their love for gardening due to Covid-19 lockdowns, Sam's passion for gardening blossomed during the home renovation process.
"When it's a new garden it's so rewarding because you can see the changes every couple of months," he says.
"We have lemon citrus trees growing almost in a vine-like fashion up the side of the house. We've got a beautiful wisteria waterfall over the front porch of the home and just lots of colour. We've gone with a real mix of plants, lots of colour, lots of green."
READ MORE: Australia's cheapest ocean-view property promises million-dollar views for much less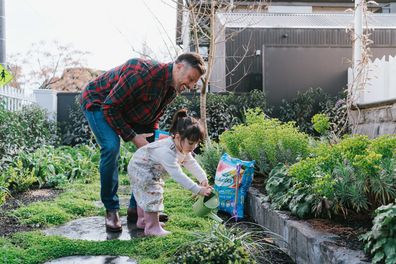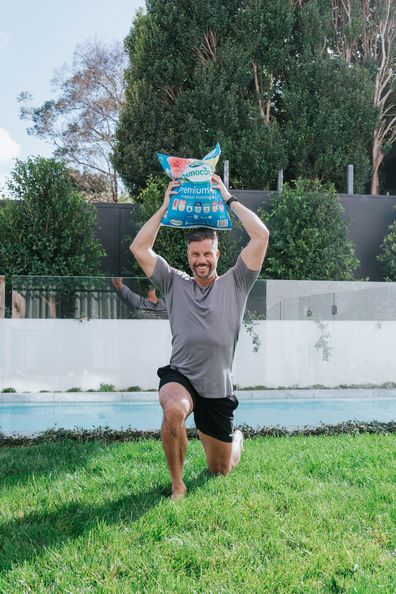 Sam and Snezana's daughter Charlie, three, enjoys playing by the cubby house, sand pit and slide, or getting her hands dirty with her famous dad in the garden.
"Charlie will roll her sleeves up, she's my little helper. She's out with me rain, hail or shine in her gumboots and overalls," Sam says.
When renovating the home, Sam and Snez built a gym above the garage so that it looks out onto the garden.
"There's heaps of natural light and it's really kind of a happy place to exercise and escape a little bit," the personal trainer tells Nine.
Renovating their dream home took longer than expected due to building restrictions during Covid-19, but with patience, the property came to life after two-and-a-half years.
"Snez and I were pretty aligned when it came to agreeing on a home aesthetic. We both love architecture and interior design. There was a lot of daydreaming in the early days. We knew what we ultimately wanted it to look like one day," Sam says.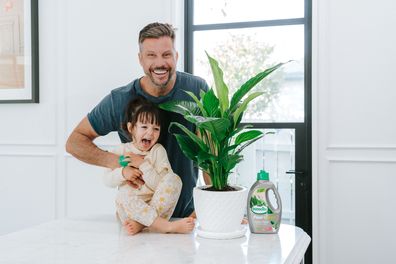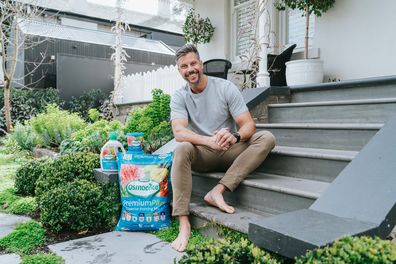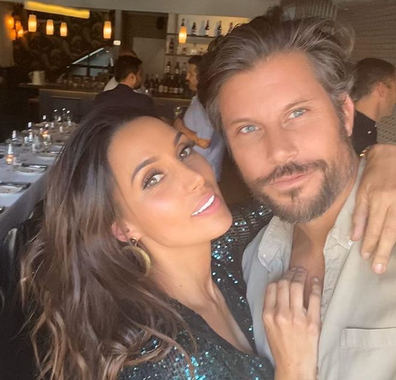 The couple are prolific buyers and sellers of real estate, with Sam having amassed a reported $10 million real estate portfolio.
Sam encourages Aussies that are putting their home on the market for the first time to consider timing.
"I do think timing is really important. I know sometimes it can't be avoided, it's out of your control. But you need to be patient, try to sell at the right time, and you've also got to have a plan about what you're going to do next," Sam suggests.
"Try to get that timing right, being one step ahead, and knowing what is the next part of the plan… not just getting carried away with the nice big dollar sign.
"Renovating can be very lucrative but the construction costs are so high. You've got to be careful. Get quotes and understand how much you're in for before you take the plunge."
Four homes in Australia with idyllic gardens on the market 
9 Como Avenue, South Yarra, VIC 
2 Gretty Lane, Lower Beechmont, QLD
57 Swaine Avenue, Rose Park, SA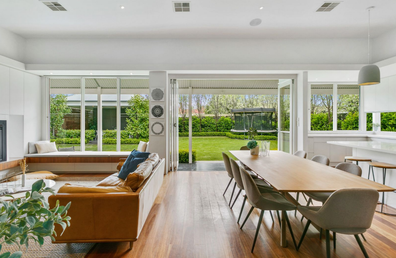 19 Flores Avenue, Palm Beach, QLD